Subaru
Subaru Cast Turbo Inlet WRX 2015-2021, Forester XT 2014-2018
$ 240.00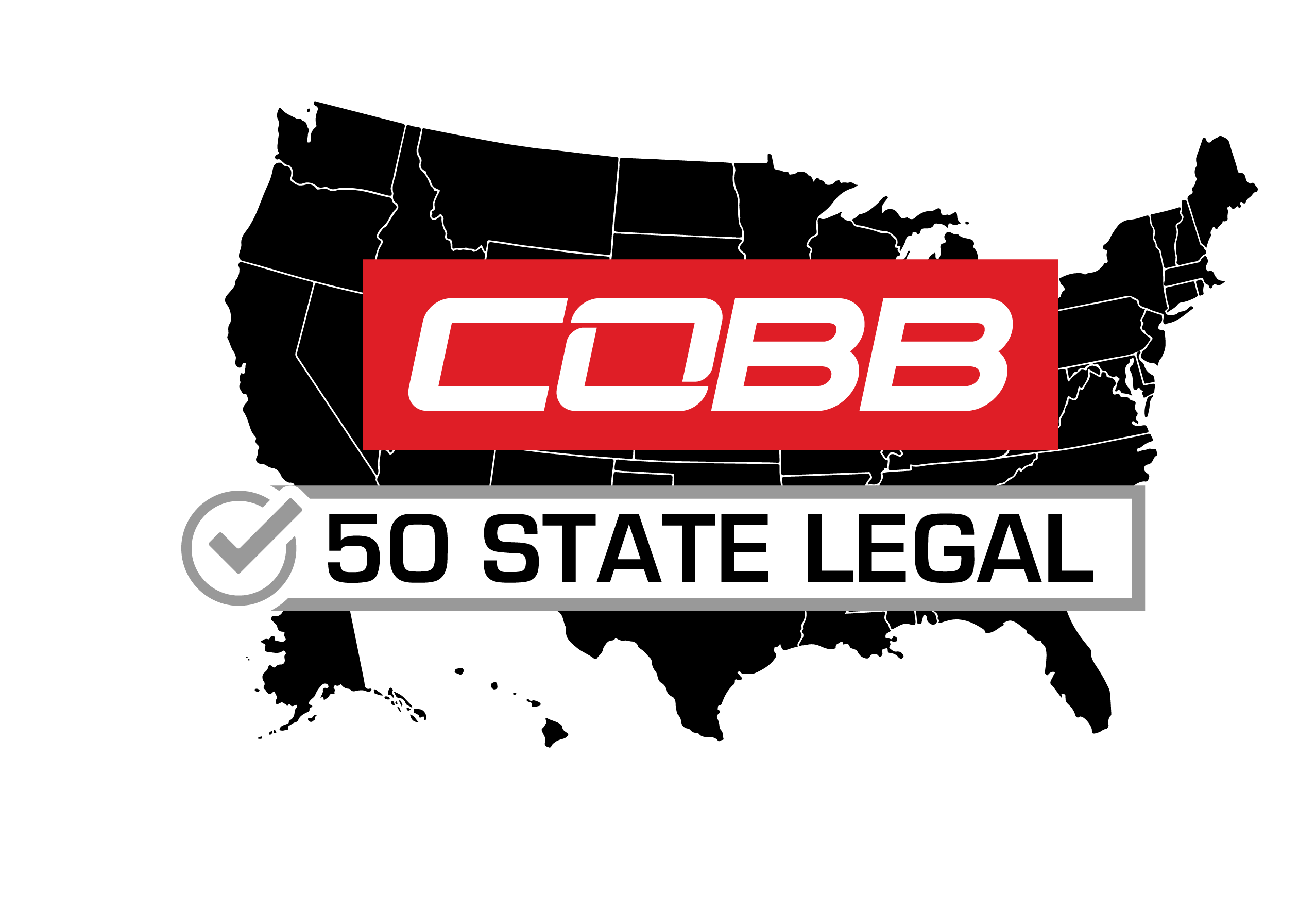 ---
Emissions
50 State Legal.
This part is legal for sale and use on Emissions Controlled Vehicles in all 50 states when used in accordance with the manufacturer's application guide because it has a California Air Resources Board (CARB) Executive Order (EO) number:
---
Description
The COBB Turbo Inlet for 2015-2021 Subaru WRX is constructed of cast aluminum, a much needed upgrade over the failure-prone factory piece. The inlet ID has been expanded to 70mm, a 5mm increase compared to stock and the outlet is 2mm larger than stock, matching the factory compressor inlet of 50mm. Features include mounting provisions for either stock or COBB Electronic Boost Control Solenoids, and threaded ports to accept factory sized PCV and EVAP fittings (included). We replace the brittle factory BPV connection with a more robust reinforced silicone coupler to eliminate a common source of air leaks. A captive o-ring is placed on the turbocharger side for leak-free installation.
Flats on either side of the inlet allow for the addition of auxiliary pressure sensors, temperature sensors, etc.
---
Why?
The factory turbo inlet on the 2015-2021 Subaru WRX is made out of hardened plastic and is prone to failure after years of heat cycling. Cracking in the factory piece or connectors can lead to troublesome air leaks that are difficult to diagnose. The COBB Turbo Inlet is more robust and offers a measurable airflow increase over stock.
---
Features
Subaru Cast Turbo Inlet WRX 2015-2021, Forester XT 2014-2018
Cast Aluminum Construction
Maximizes Airflow to Turbocharger
Directly Replaces Failure Prone OEM Components
Port Matched to Compressor Inlet
Compatible With COBB OTS Maps and Packages
---
Details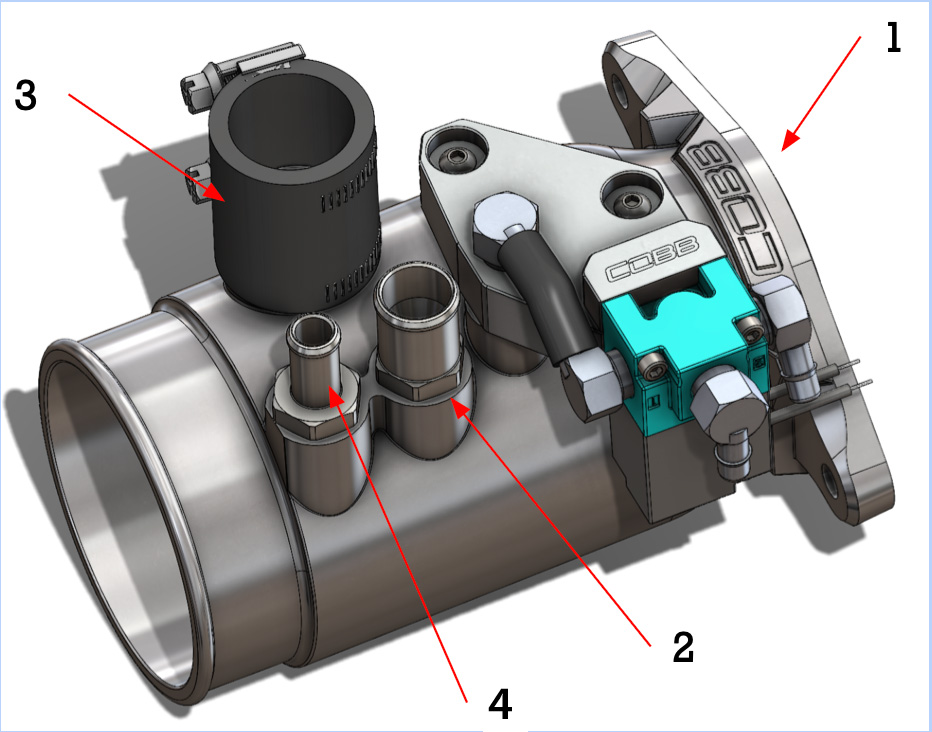 1. Dovetailed o-ring groove to fully capture o-ring for installation, perfect seal against machined compressor housing face
2. Threaded port for PCV connection with included barb or white PCV connector fittings, for ease of installation
3. Silicone BPV coupler is far more robust than OEM plastic
4. EVAP port same size and ID as OEM