Subaru
CSF 2-Row Subaru Aluminum Radiator 2008-2021 WRX, 2008-2021 STI
$ 375.00

---
Emissions
This part is not an emissions-related part and therefore can be used on Emission Controlled Vehicles.

---
Description
CSF uses new technology packed into a compact two-row design for better cooling capacity without the added weight. More efficient B-tubes have greater surface area for cooling (15% cooling capacity increase in fin technology alone) and a precision multi-louvered fin to increase heat rejection performance and surface area contact. Additionally, this CSF part has more total cooling tubes, and due to the efficient B-Tube shape, airflow through the core is improved as well. These technical features all contribute to improved cooling efficiency over OE-type performance upgrades, as well as other standard "performance" aluminum tanked radiators which are nothing more than aluminum tanks on a traditional stock core.Made in Indonesia in the same factory that produces CSF parts for aftermarket and car line production for several European cars. This part is a much higher level of quality than the typical Chinese factory parts. All CSF radiators come with a two year warranty against defects in craftsmanship.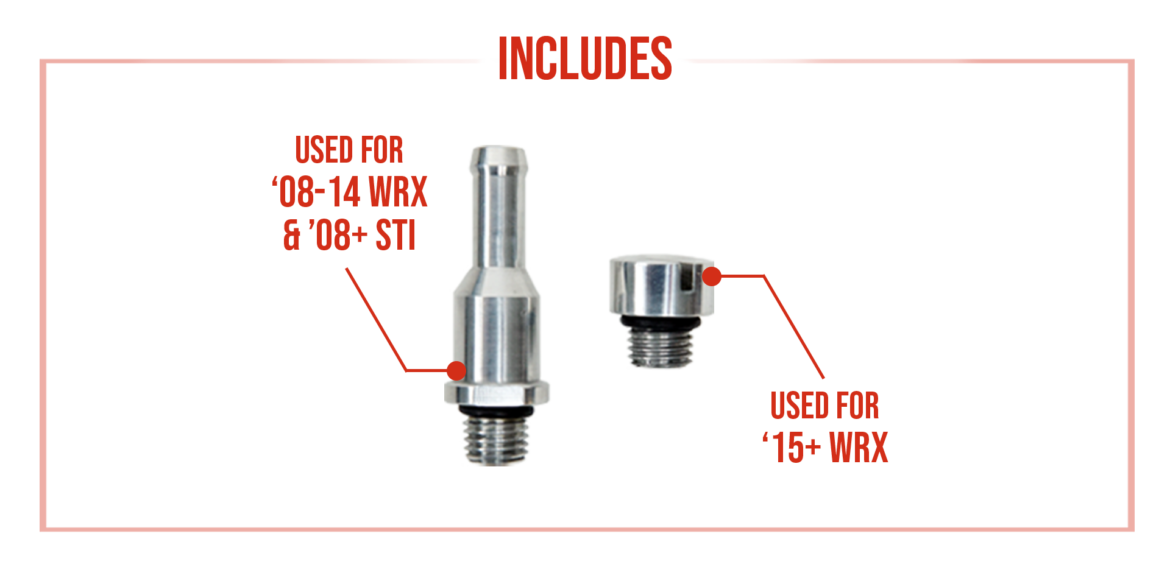 In an effort to expand CSF's Subaru product lineup, they have implemented. couple of design changes that now allow fitment to an expanded year range of cars. As of November 2021, new versions of CSF WRX and STI radiators will include a "Multi-Combo Fit" Fitting. The new industry-first fitting allows for an interchangeable pipe and plug, which are included.
The core measures 13-3/8" height 27-1/16" width 1-5/8" core thickness
---
Features
CSF 2-Row Subaru Aluminum Radiator 2008-2021 WRX, 2008-2021 STI
Direct Replacement of Factory Radiator
Compatible with Standard Radiator Caps
Mirror Polished Finish
Innovative Multi-Combo Fitting