Mitsubishi
Mitsubishi Upper Hard Pipe Kit for Evo X
$ 395.00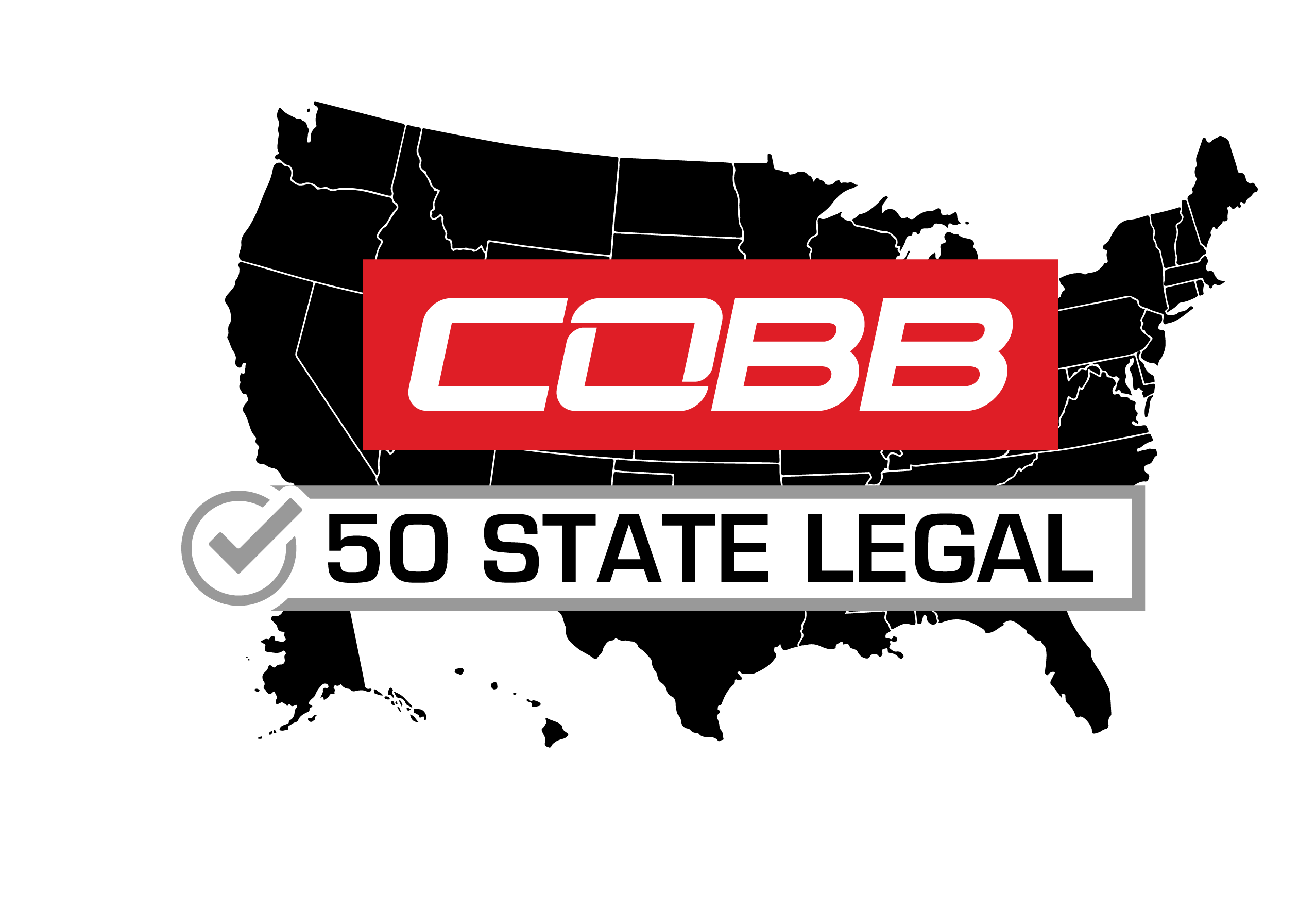 ---
Emissions
50 State Legal.
This part is legal for sale and use on Emissions Controlled Vehicles in all 50 states when used in accordance with the manufacturer's application guide because it has a California Air Resources Board (CARB) Executive Order (EO) number:
---
Description
As with all intercooler hard-pipe kits, the stock rubber hoses to the intercooler are replaced with solid pipes to eliminate distortion under boost. But the devil is in the details, and that is where similarities end. The COBB EVO X Intercooler Upper Hard-Pipe Kit consists of single piece pipes made from mandrel bent aluminum tubing. The results are weld-free pipes from the turbo outlet to intercooler inlet without unsightly mid-pipe silicone hose couplings that can disrupt flow or potentially blow off under boost. The pipe diameter has increased from the stock 2.375" to 2.5", enhancing flow even further. The By-Pass-Valve (BPV) gets its own hard-pipe from the cold side of the intercooler, maintaining the factory location and orientation. Retaining this connection from the cold side ensures that cool air is fed back to the intake system when the valve is in bypass mode, preventing overheating of the air-charge post turbo. The BPV is located using a unique COBB logo bridge that connects the BPV hard-pipe to the hot side hard-pipe. The COBB EVO X Intercooler Upper Hard-Pipe kit is one of the very few that will fit with the factory air box in place (or the optional COBB SF Intake) as well as the stock front engine cover. The kit is completed with high quality COBB silicone hose couplings and heavy duty T-Bolt hose clamps to eliminate those embarrassing hose blow-offs than can occur when demanding the most from your EVO X.
---
Why?
The COBB Intercooler Upper Hard-Pipe Kit comes a great looking powder coated finish and now fits on GSR, MR and MRT models! This kit replaces all upper intercooler pipes and the BPV pipe with weld-free single-pipe aluminum tubing. This uncompromising kit has the most comprehensive list of performance enhancing features available. Add the precision fit and one-of-a-kind appearance and it is clear that the COBB Intercooler Upper Hard-Pipe kit for the EVO X is unequaled.
---
Features
Mitsubishi Upper Hard Pipe Kit for Evo X
Weld-Free Mandrel Bent Aluminum
2.5" Hot Pipe
OEM BPV Location and Orientation Maintained
Fits with OEM Airbox or Optional COBB SF Intake
Fits with OEM Engine Cover