Rocky Mountain Subaru Festival 2018 – Event Recap
On Sunday, the Broncos notched a nail-biting win against their hated rivals from Oakland, but the exuberant football crowd wasn't the only thing producing a familiar rumble around Mile High Stadium last weekend. Thousands of Subaru enthusiasts from across the Midwest also made their way to Denver to enjoy a beautiful afternoon among friends at the latest Rocky Mountain Subaru Festival.
---
The Show
Kendrick Gray's ultra clean Hawkeye took home best of show honors. We could fill up half of the event recap with pictures of this stellar build, but we'll save that for a full write up coming soon! Luckily there was an entire parking lot full of other great looking cars to drool over.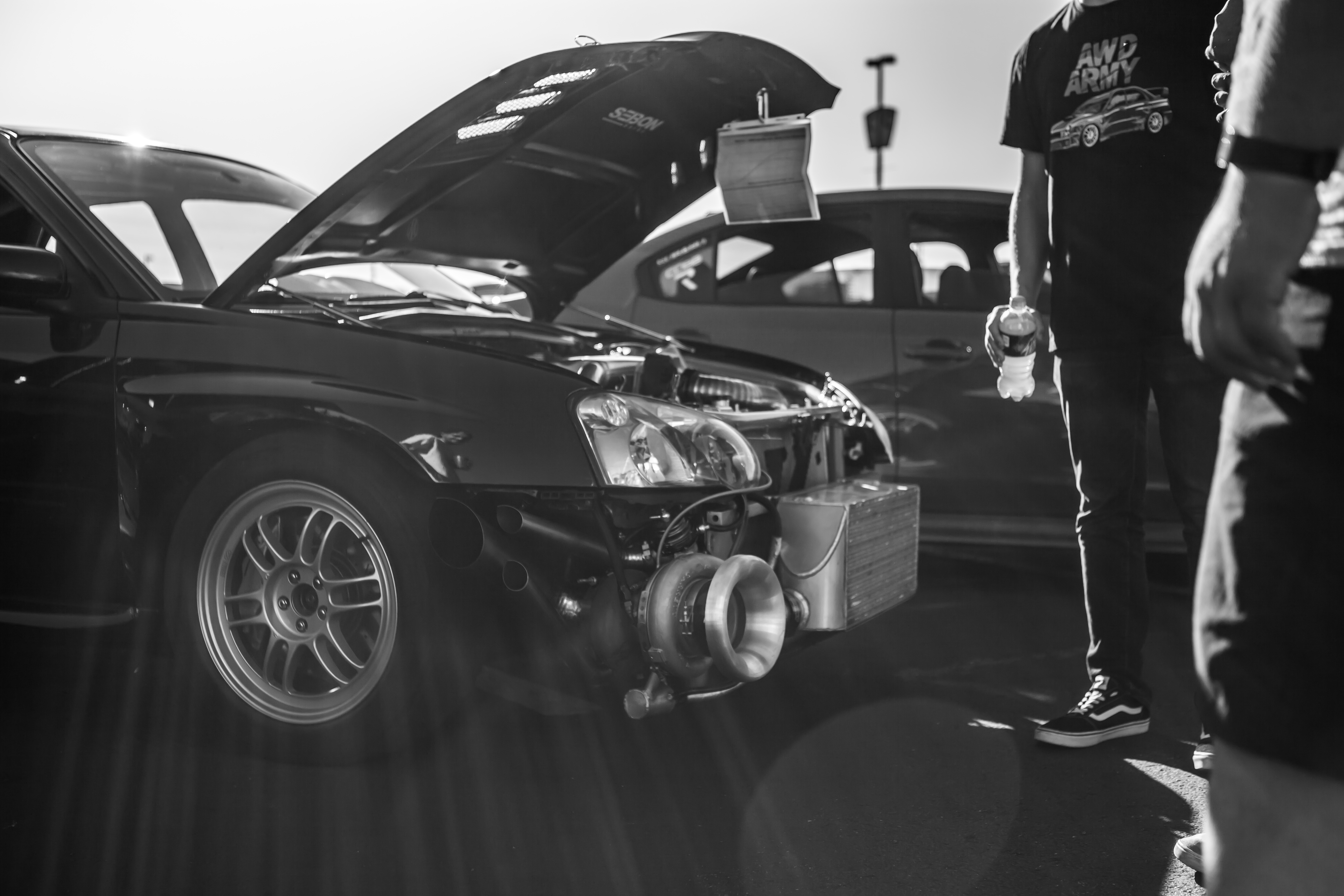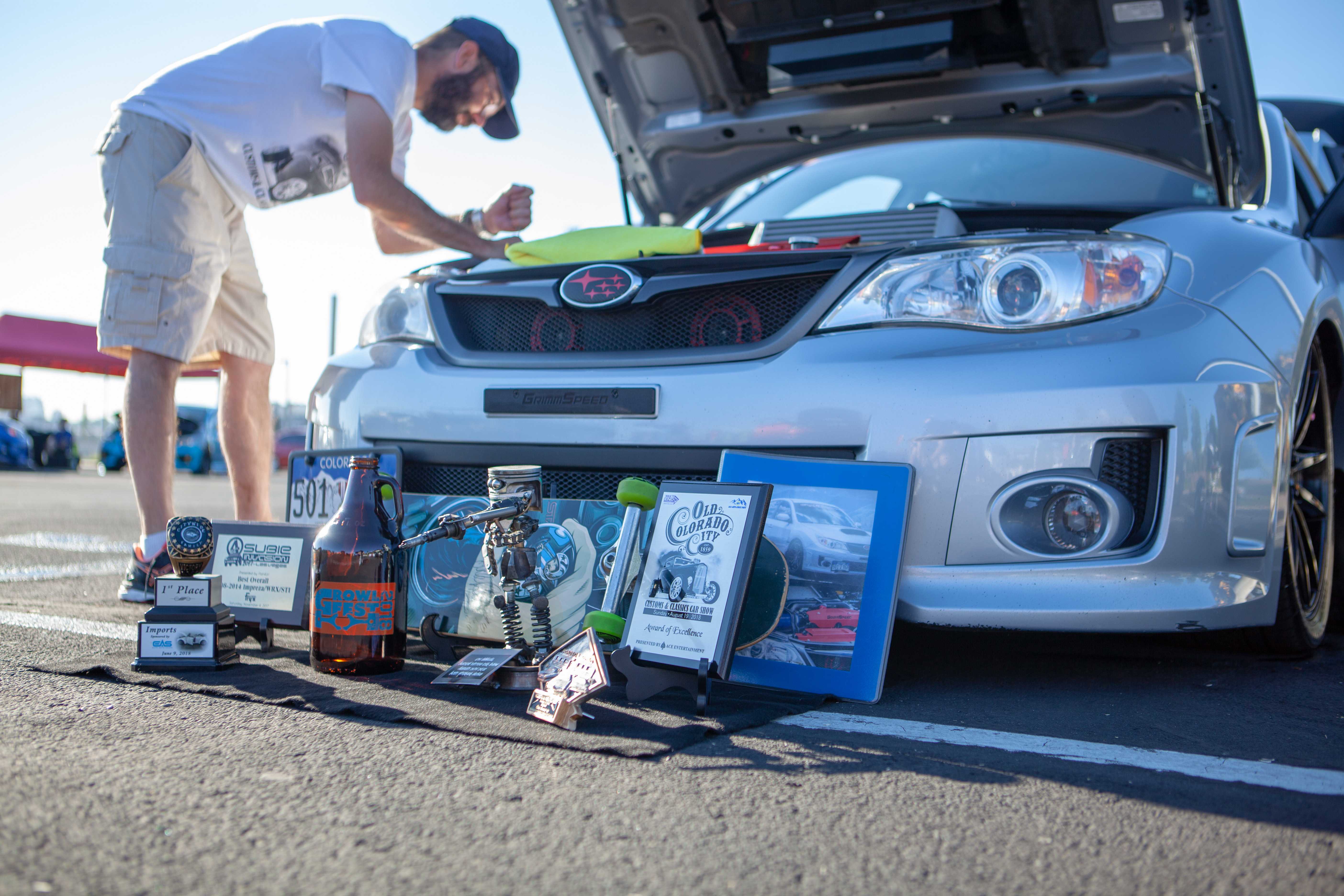 ---
Loud Noises!
Of course, a big Subaru meet wouldn't be complete without an exhaust competition.
---
Vendor and Sponsor Booths
We love our job and we love the Subaru community. I can safely speak for all of the companies involved when I say that the opportunity to chat with customers face to face and share their enthusiasm is what drives each tuner, engineer, programmer, fabricator etc. in the industry to work hard every day. Events like this also give some of the best tuning shops in the world a chance to show off some very impressive builds and the cutting edge products that go into them.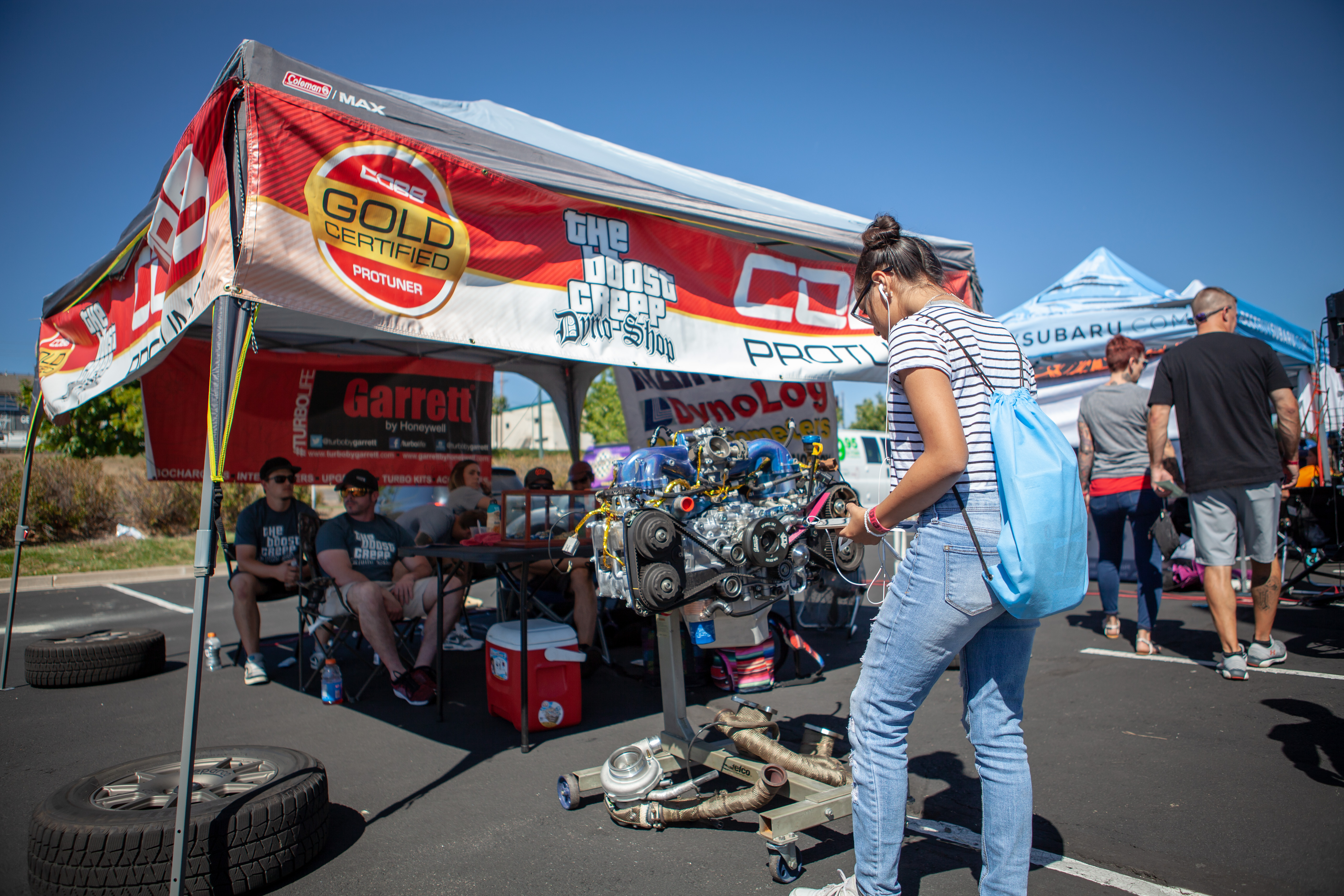 ---
Last but far from least
A special thanks to all of the awesome Subaru fans that spent the day hanging out under the sun…also we love puppies!