2019 Ford F-150 Raptor Stage 2 Support Now Available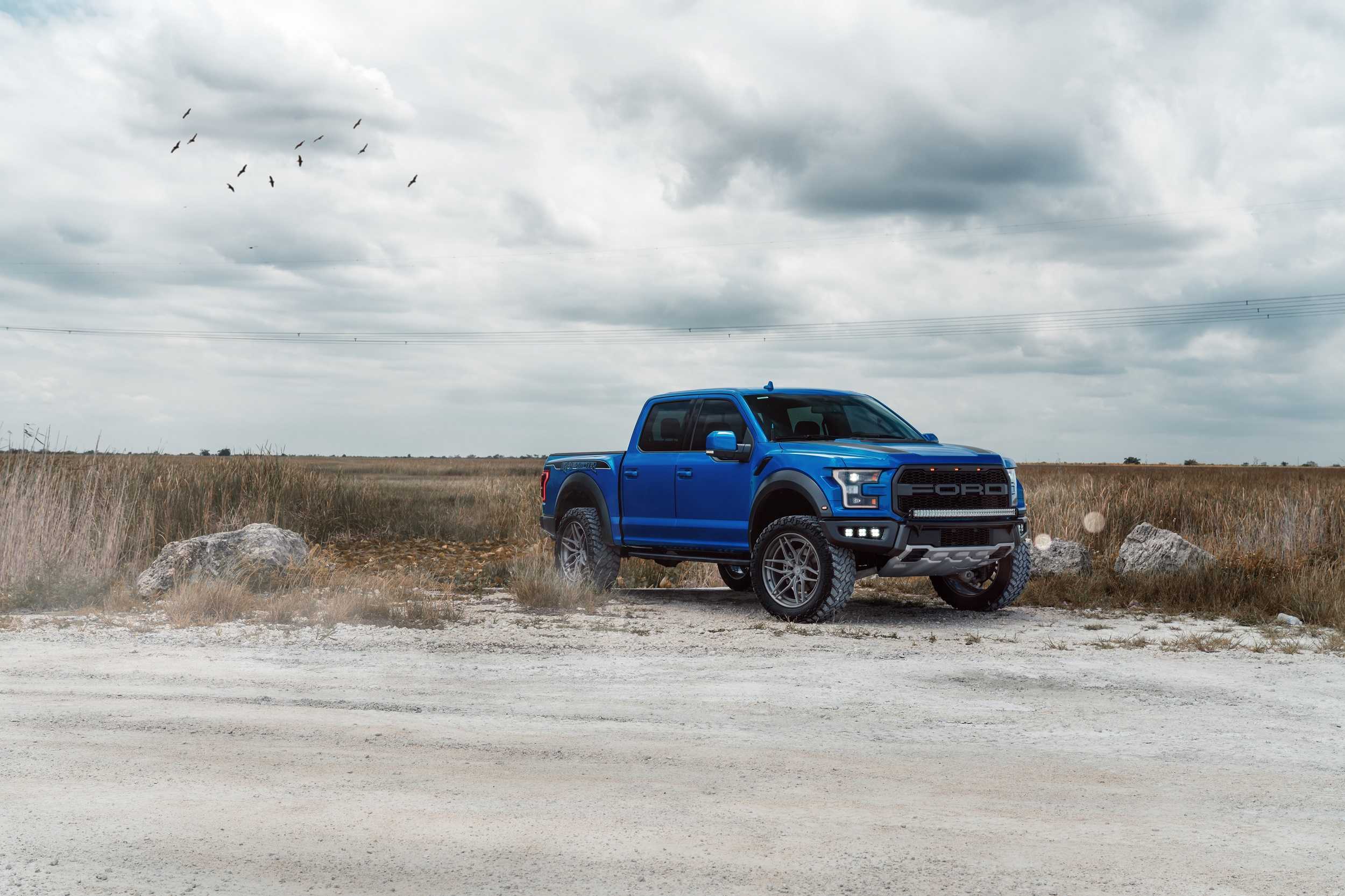 Today, we're excited to announce the release of our Stage 2 Power Packages that maximize the potential for your 2019 F-150 Raptor!  Below is an in depth look at the Stage 2 COBB Power Package.
---
F-150 RAPTOR STAGE 2 POWER PACKAGES
The Stage 2 Power Package combines the Accessport V3, the COBB Intake system, and the COBB Front Mount Intercooler in your choice of black  or silver!
The COBB Intake for the second generation Ford Raptor checks every box that enthusiasts expect from a high-quality bolt on upgrade. The factory piping from the air-box is replaced with dual 3″ mandrel bent aluminum tubing to maximize airflow while custom silicone couplers ensure perfect OEM-like fitment. It includes an injection molded, fiber reinforced, airbox lid that incorporates a closed-cell foam gasket to seal the filter from mud, dirt, and debris. Powder coated tubing, composite material, and a COBB nameplate transform the engine bay to look as sharp as the iconic Raptor exterior. Also, we combined the improved airbox design with a high flow, dual inlet, tapered-oval filter. With 165% more surface area over stock, the intake produces more air-flow and a more audible turbo sound when building boost at low RPM.
The COBB Front Mount Intercooler (FMIC) for your F-150 Raptor is the easiest way to drastically improve power when coupled with tuning from the V3 Accessport. The much larger 24″ wide x 14″ tall x 3.5″ thick core produces a significant volume increase compared to stock. This results in minimal pressure drop despite the significant increase in size. See our real world test data on how much an improvement the COBB intercooler is over the stock unit.  Straight forward installation requires minor trimming on the back side of the grille and maintains the factory Adaptive Cruise Control bracket when using the stock bumper.
Once you've got the parts in place, the Accessport can be used to flash our Stage 2 Off The Shelf map and you're off!  The Stage 2 map is included with the Accessport at no additional cost and includes the same great features present on our initial release.  If you already have the Accessport and are simply adding parts, you can get the new Off The Shelf maps through a Firmware update.
---
F-150 RAPTOR STAGE 2 OFF THE SHELF MAPS AND POWER GAINS
Hardware Requirements: Stage 2
Power Gains

Stage 2 v101 91 Octane: +12.4% HP and +17.9% TQ over stock
Stage 2 v101 93 Octane: +23.5% HP and +20.9% TQ over stock
These maps can be downloaded directly from cobbtuning.com or obtained through a firmware update as shown below.