New COBB Sun Shades by Covercraft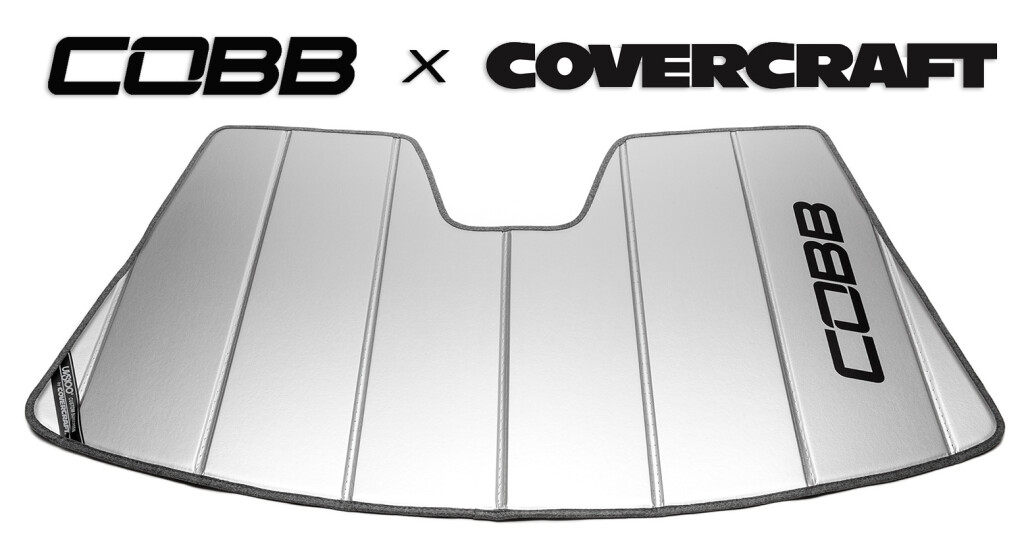 ---
It's that time of year, where our favorite hobby becomes temporary torture as the inside of a car feels more like the inside of an oven. But the latest
COBB collab has the solution for that. Just in time, we're happy to introduce our new COBB x Covercraft Sun Shades!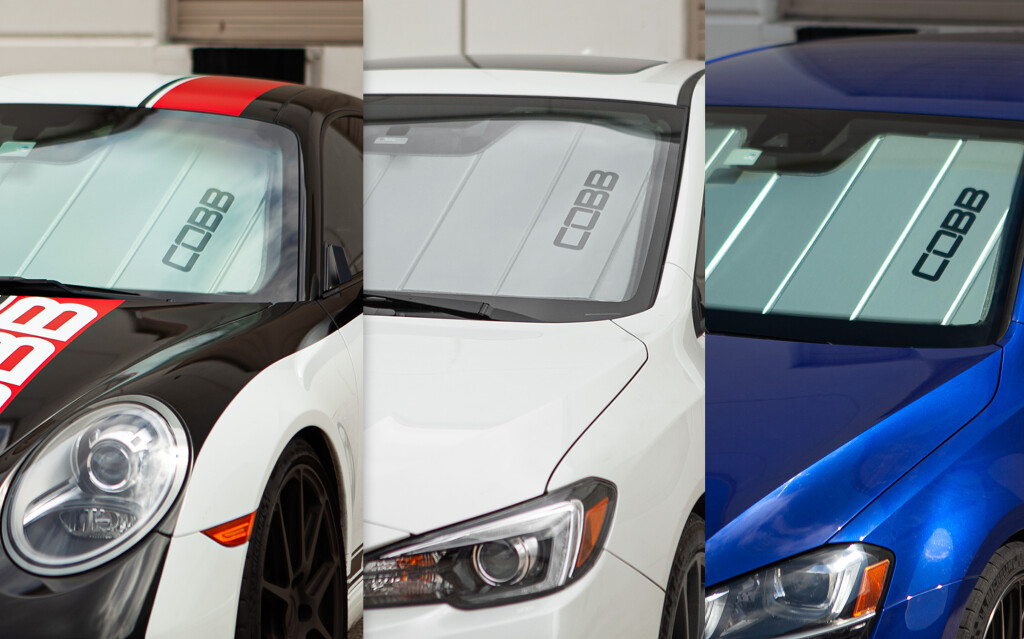 ---
Features
If you live in a hot climate, you know how much of a life-saver a quality sun shade for your car can be. Sure you can go grab a cheapo option from Walmart but just like the tuning parts you buy, you and your car deserve the best. Covercraft has been the top of the line sun shade choice for gear heads for a long time. Like most performance parts, the value is often in the details.
Reflects Damaging UV Rays – A high-quality sun shade doesn't just keep you comfortable, it also protects the interior of your car to prevent fading and cracking from exposure to UV Rays.
Custom Fit to Each Vehicle – Covercraft shades are designed specifically for each application. So they are easy to use and don't leave annoying gaps that defeat the purpose of having one. Plus makes for a much cleaner look once in place. Most of you put a lot of effort into making your car look good when moving or parked, so it's nice to have a sun shade that actually looks as shard as your car instead of some sloppy mess in the windshield.
Foam Core Acts as Insulation – It's not just about creating shade, some poster board from the store can do that. Covercraft shades are insulated to produce a much more significant drop in interior temperature.
Silver Finish with Black COBB Logo – COBB always aims to provide products that check all the boxes for form and function. If it doesn't look as nice as it works, we don't put our name on it.
Triple Laminate Construction – Covercraft shades are well constructed and very durable. Plus they fold up in a very satisfying consistent manner that makes them easy to deploy and put away between uses. 
---
 Product Options
Subaru
Ford
Porsche
VW
---
Please contact our support team with any questions
Phone: 866-922-3059
Email: support@cobbtuning.com