Ford Performance EcoBoost ECU Accessport Support Now Available!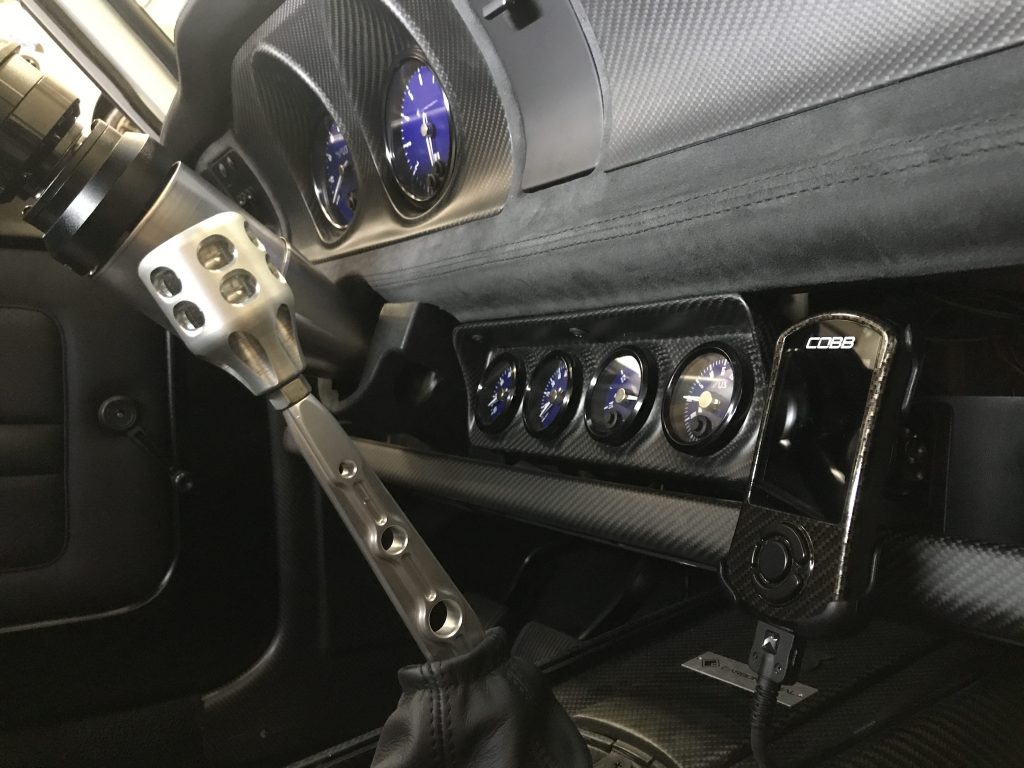 We're excited to announce the availability of Ford Performance Ecoboost ECU Support!  This release includes the Accessport and Accesstuner Software.
Ford Performance Parts offers the high tech 2.3L EcoBoost turbocharged engine as a crate engine kit.  The swap possibilities are endless – from early street rods – kit cars – most generations of Mustang – to just about any other vehicle build.  Now, you're able to custom tune this Crate Engine Kit with the Accessport and Accesstuner Software!  If you need some inspiration for your own EcoBoost build, check out the 1972 Ford Maverick Project Underdog for an idea of the capabilities of the Accessport paired with the Ford Performance Ecoboost 2.3L Crate Motor!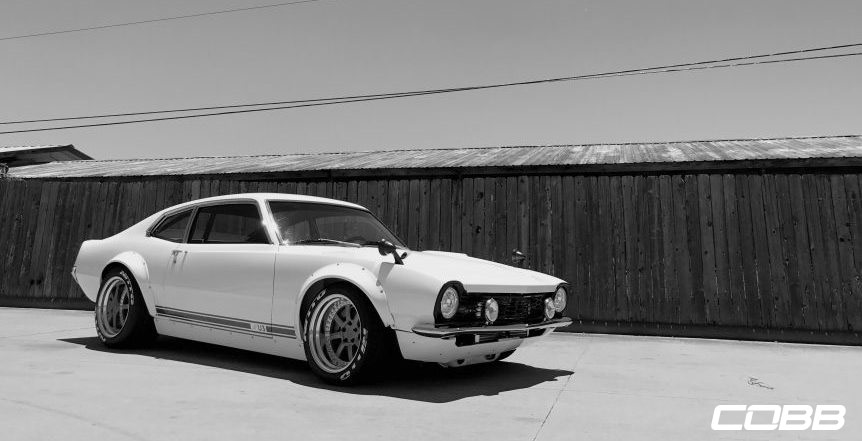 Several COBB Bolt-on parts may also be compatible depending on your specific application.  Note that this Accessport will only work with the Ford Performance M-6017-23T ECU that comes with the EcoBoost 2.3L Crate Engine Kit.  Launch Control, Flat Foot Shifting, and Traction Control are not available on this platform due to a lack of clutch and vehicle speed sensor inputs.  5 Way map switching is available but can only be done through the Accessport due to a lack of cruise control buttons.
The Accessport offers simple ECU flashing with gauge package!  The in-cabin mountable Accessport V3 has a large, full color, high resolution screen which allows you to monitor up to six parameters in real time.  Fully customizable from the look (multiple bezel colors), layout (set up race, street, or dyno gauge clusters), and mounting options (choose from 1,000s of standard vehicle mounts).  It's the last engine management solution you'll ever need!
---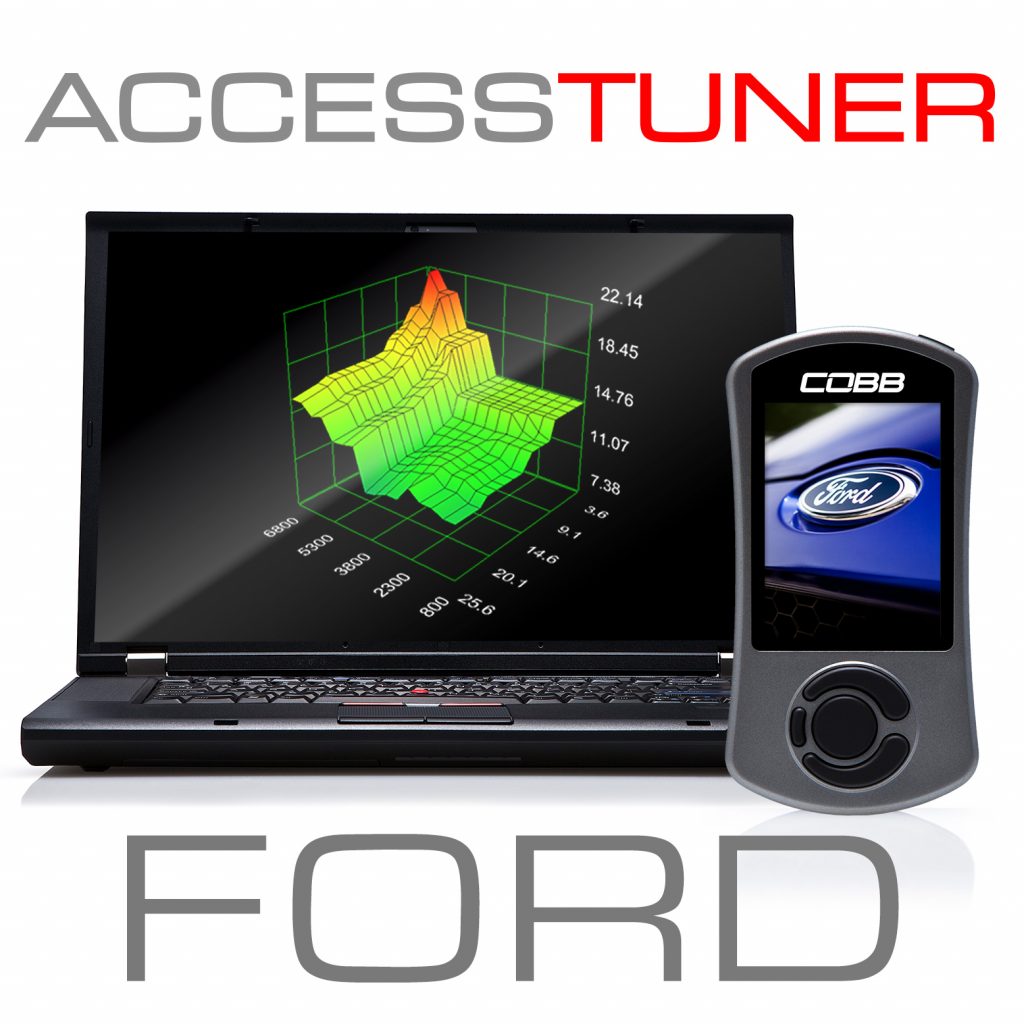 Accesstuner is engine tuning software created for enthusiast tuners.  Accesstuner allows the user to get into the heart of the OEM ECU and create custom calibrations for vehicles equipped with virtually any performance modification.  The end result is a tune that is custom tailored to the vehicle's unique modifications, producing maximum power gains while maintaining the drive-ability and sophistication inherent in the OEM ECU.  Features available in Accesstuner for the Ford Performance EcoBoost Crate Kit ECU include:
Fuel Features (Power Demand Lambda, 3D activation threshold, Fuel Scalar)
Load Features (FSC Load Limit Override)
Map Switching (Full 5-way Switching available through the AP and Tuner ONLY, no cruise control support)
RPM Features (Driving Rev Limit)
Spark Features (Ignition Offset 1D/3D, OAR Default/Forced)
Speed Density (Complete VE replacement available in realtime)
Torque Features (Switchable selection of Torque Maximum)
Turbo Features (TIP Ceiling 1D/3D with Comps, TIP Desired 3D by gear, Wastegate Duty Cycle with compensations, boost by gear)
VCT Features (3D Optimum Power activation threshold)