Project Underdog at COBB Tuning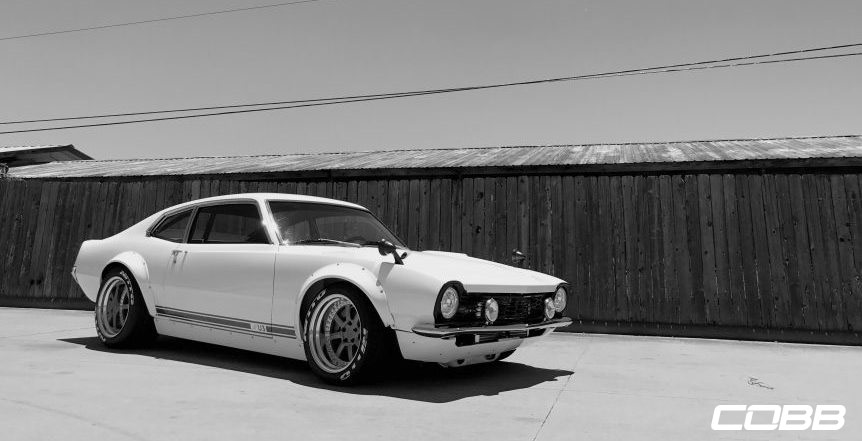 Project Underdog
Actor Sung Kang revealed Project Underdog 3, a 1972 Maverick he built with three students from Alhambra High School in California, at SEMA 2016.  After it's debut at the SEMA Show, the car spent the better part of the last 10 months on a media tour which will culminate at the Barrett Jackson auction in Palm Beach, Florida on October 19th.  It's sale will benefit the SEMA Memorial Scholarship Foundation which provides financial support to students pursuing a career in the automotive industry.
The parts list for Project Underdog is extensive.  While a number of parts are bespoke, dozens of manufacturers jumped on board to help with off-the-shelf parts as well.   With Pennzoil being the title sponsor, the below SEMA-members also contributed resources to Project Underdog.
09 Racing
Aeromotive
AJE
Amada America
American Power Train
Art in Motion
Baer Brakes
BBK
Bendpak
Bilstein
Carbon Signal Automotive
Cerullo Seats
COBB Tuning
Currie Enterprises
Dapper Lighting
Eaton
Flaming River
Ford Motor Co.
GReddy

Griffin Thermal Products
Hillco Fasteners
Hotchkis Performance: swaybar
L&G Enterprises
Maverick Man
Maverick Maniac
Nitto Tires
NRG
Painless Performance
Pilkington Classics
PPG
Prothane
Quick Time/Lakewood Clutch
Rocket Bunny
Steele Rubber Products
Stratasys Inc
Topolino Junkyard
Tremec
XRP Inc.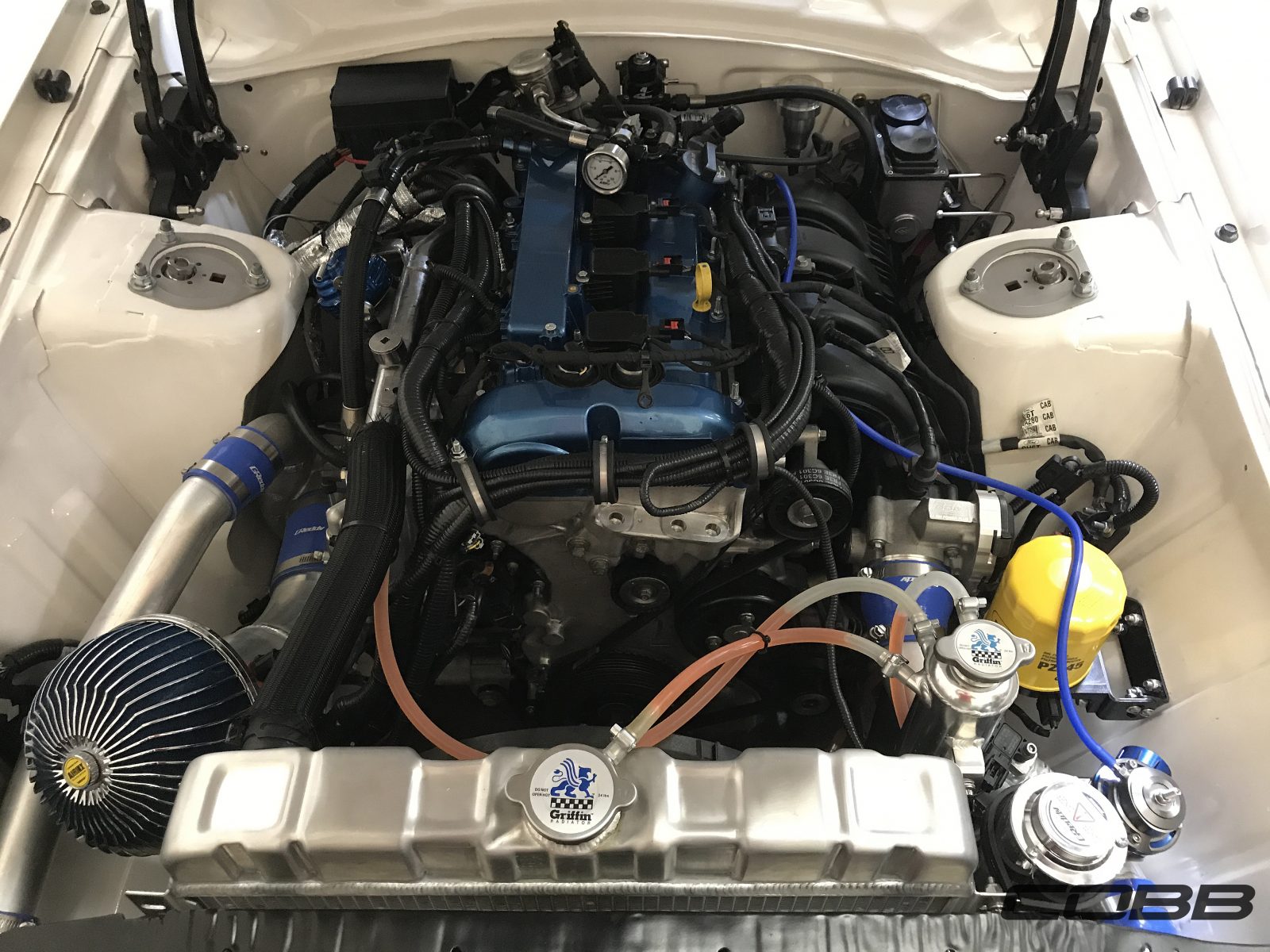 At the heart of Project Underdog is a Ford Performance Products 2.3L Mustang EcoBoost crate engine kit.  A unique part of this kit is the Ford Performance ECU Pack which differs from the ECU found in the Mustang EcoBoost. With the addition of an impressive list of upgrades, a simple off the shelf style map wasn't going to cut it for this car so custom tuning would be required.  Since vehicles that this crate engine kit is being swapped into almost certainly do not have other various modules found in the Mustang, it is programmed slightly different and uses a different ROM strategy not supported by our standard Ford Accessports.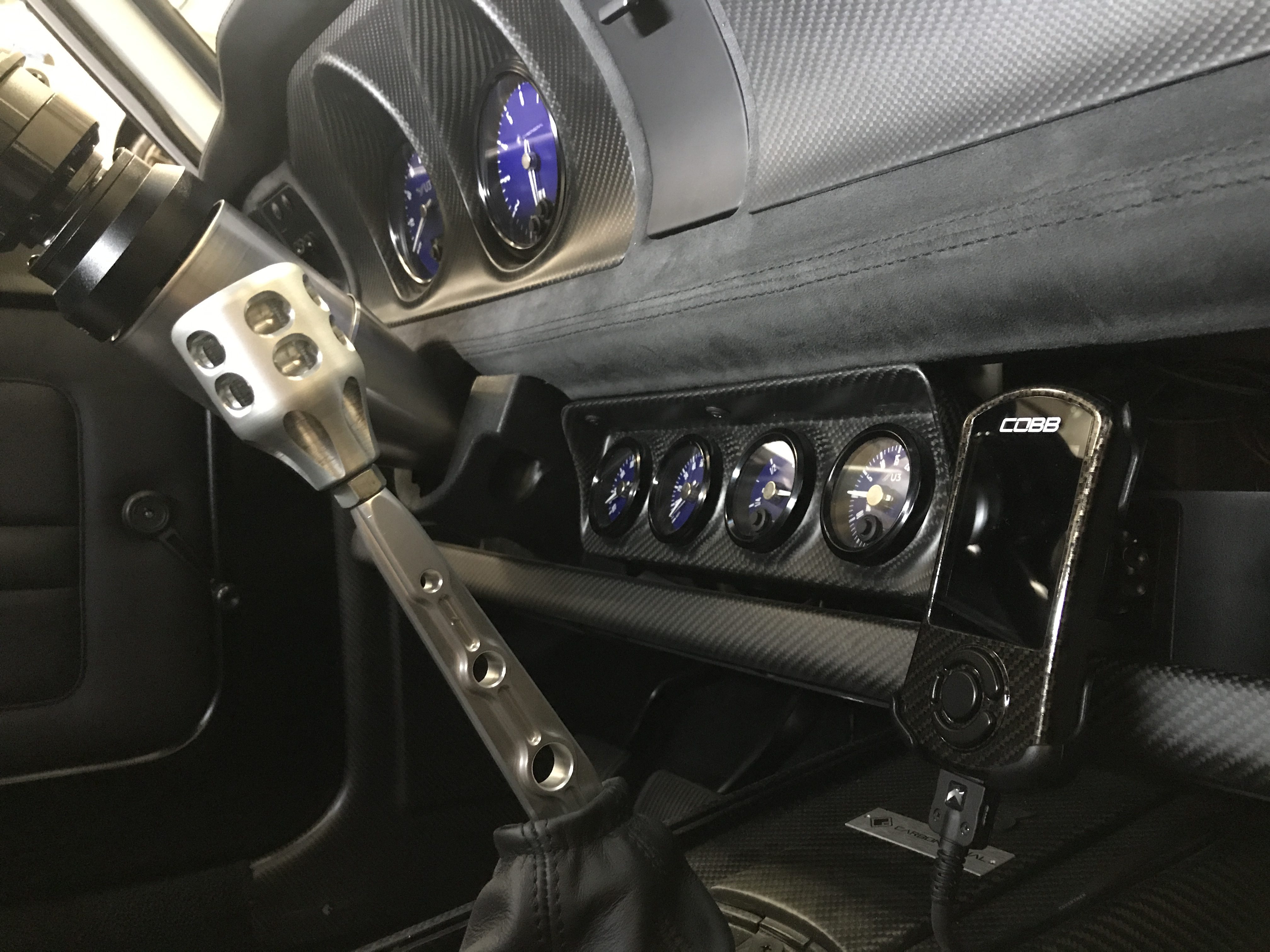 Enter the COBB Engineering Team.
With the vehicle in-house, our Reverse Engineering Team was able to make quick work of adding support for the Ford Performance ECU Pack.  A new Accessport will be released shortly along with full tuning support in Accesstuner.  These enabled our Calibration Team to custom tune Project Underdog on our in-house Dynojet Dynamometer.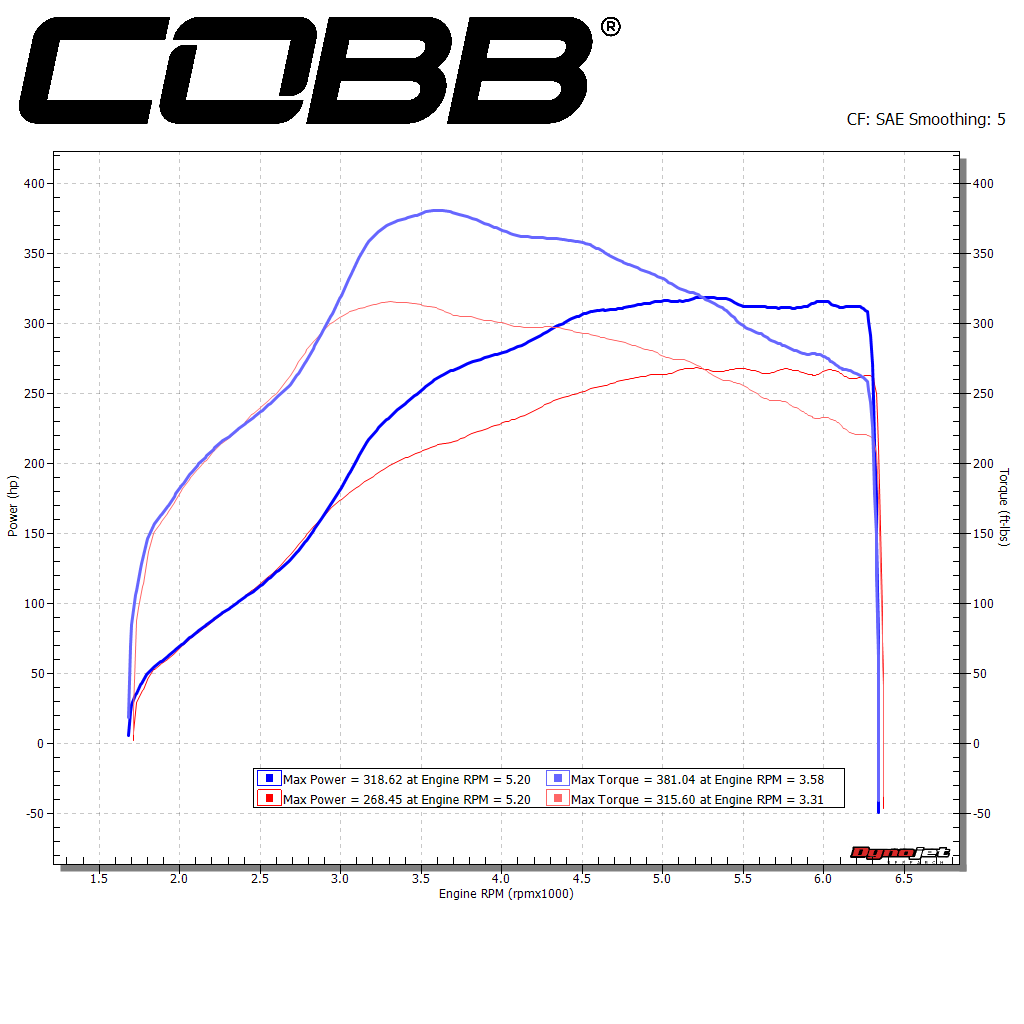 When all was said and done, the car was cranking out 318hp and 381tq at the wheels.  Seeing how light the car is, we reckon it to be plenty for a very fun street-driven car.
Be on the lookout for some news on additional Ford Crate Motor ECU support in the near future.  In the meantime, head over to the SEMA Page for a full write up and dialogue from Sung Kang himself regarding this project.