Porsche 718 Boxster/Cayman Power Gains with Accessport Tuning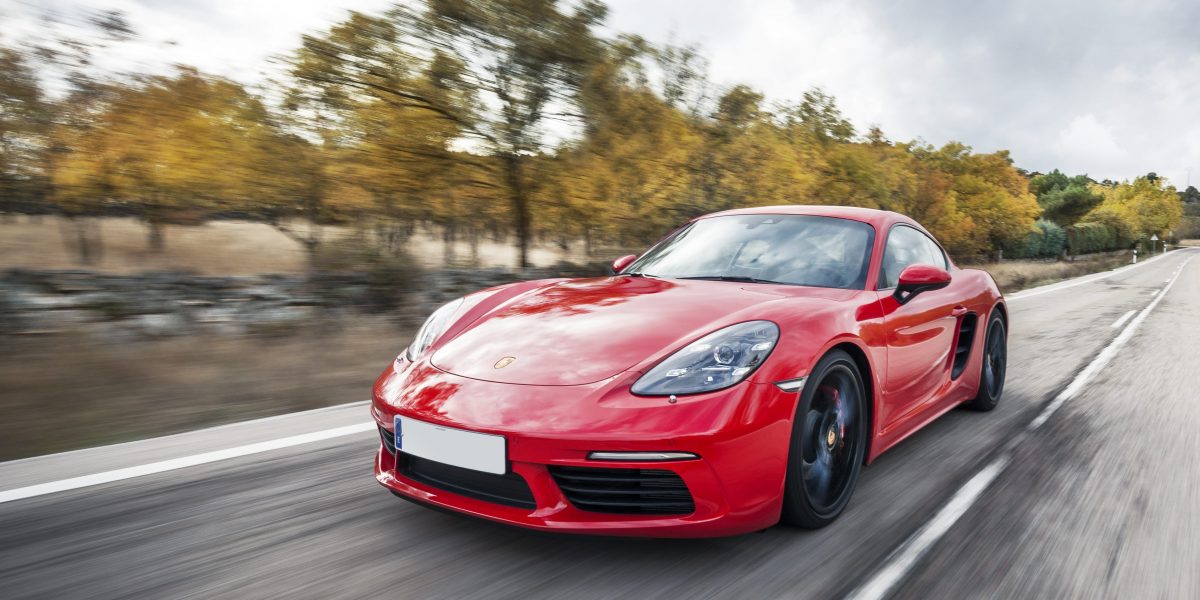 To piggy-back on our previous post featuring 991.2 Carrera / Turbo power gains, our Porsche-focused team here at COBB Tuning is also extremely excited to start talking about the power gains we have been able to accomplish on the 718 platform.  Porsche's current revision of the Cayman and Boxster boast impressive numbers in their factory configuration, however, our calibration team has been able to squeeze even more out of the turbocharged, horizontally-opposed 4-cylinder power plants.
---
Porsche 718 Boxster / Cayman Power Gains
Base models of the 718 Boxster and Cayman utilize a turbocharged 2.0L motor.  The factory boost levels of around 20.3 psi is good for a rated 300 HP and 280 TQ.  That translated into 301 HP and 303 TQ to the wheels for recorded baseline dyno runs.  Our Stage 1 Off The Shelf Map is good for 346 HP and 326 TQ on 93 octane fuel.  As you can see in the chart below, a power increase is realized across the entire power band.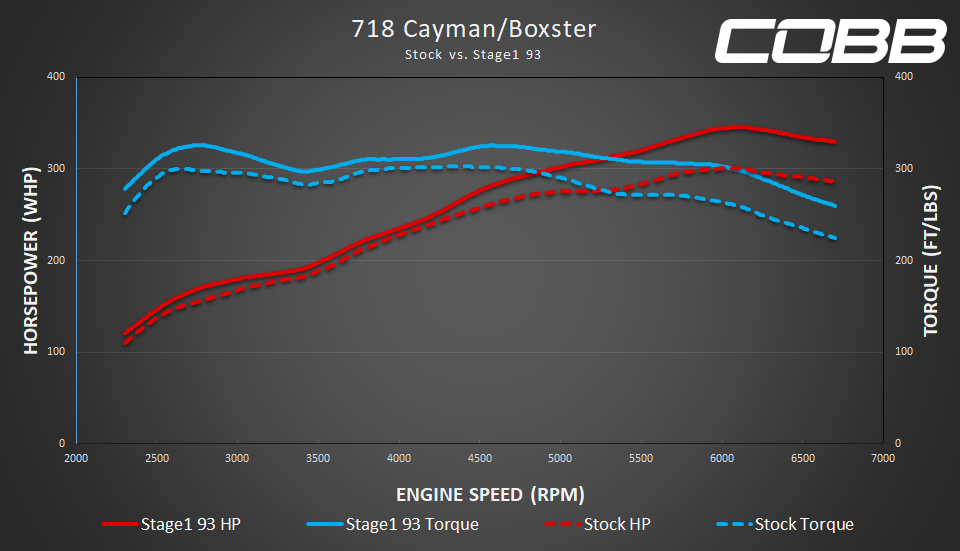 ---
Porsche 718 Boxster S / Cayman S Power Gains
The 718 S model cars get a nice bump in power over base cars, utilizing a VTG style turbocharger seen on the 911 Turbo which feeds boost to a 2.5L motor producing a 350 HP and 310 TQ rating.  The more efficient motor is able to produce that power at a lower boost level than the base model cars, only utilizing 15.9 psi to achieve a measured baseline of 338 HP and 318 TQ.  On 93 octane fuel, the COBB Stage 1 Off The Shelf Map produces 355 HP and 360 TQ to the wheels, seeing peak gains of over 17 HP and 41 TQ with no other changes.  Boost is kept to around 19 psi as to not lean on the factory cooling system too hard.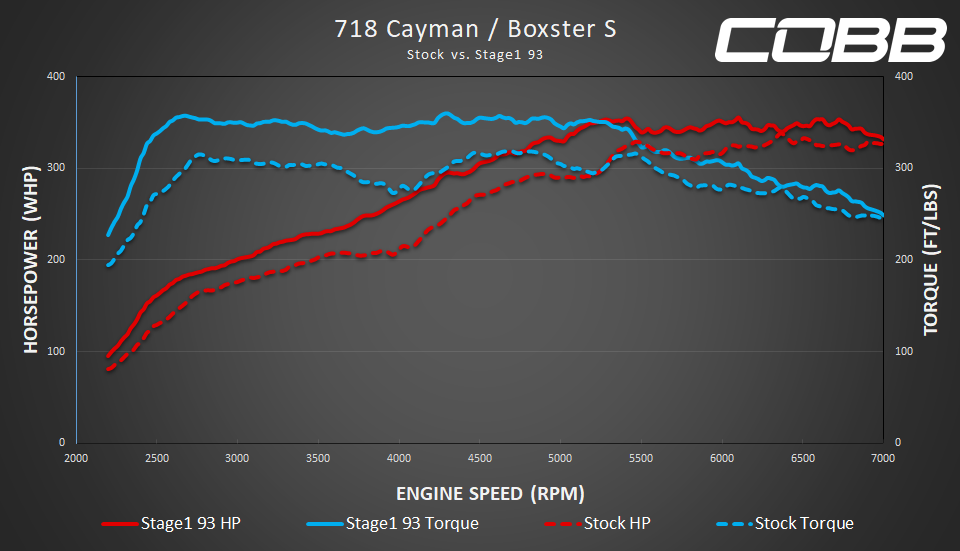 ---
Porsche 718 Boxster GTS / Cayman GTS Power Gains
The 718 GTS gets a slightly larger turbocharger than S model cars allowing power to hold out better up top where the S starts to fall off.  Our test car spun the rollers to the tune of 345 HP and 328 TQ to the wheels in stock form.  With a slight increase in boost pressure, we saw results of 378 HP and 353 TQ to the wheels.  As you can see in the dyno graph below, power still holds on beyond 6000 RPM whereas the S above starts to see torque tail off due to the smaller compressor wheel.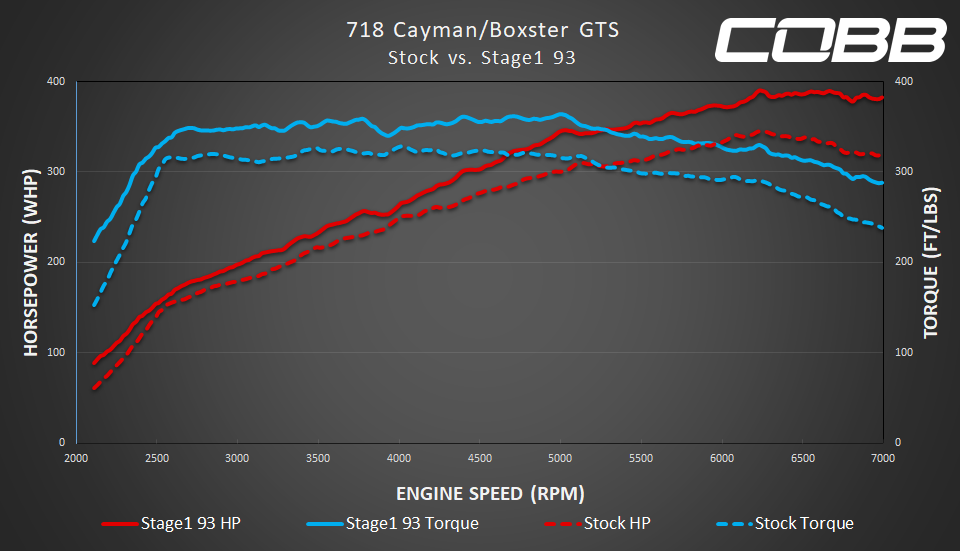 ---
Stay Tuned!  We are now just days away from releasing the Accessport for Porsche's 991.2 and 718 vehicles.