Porsche Macan Accessport Now Available!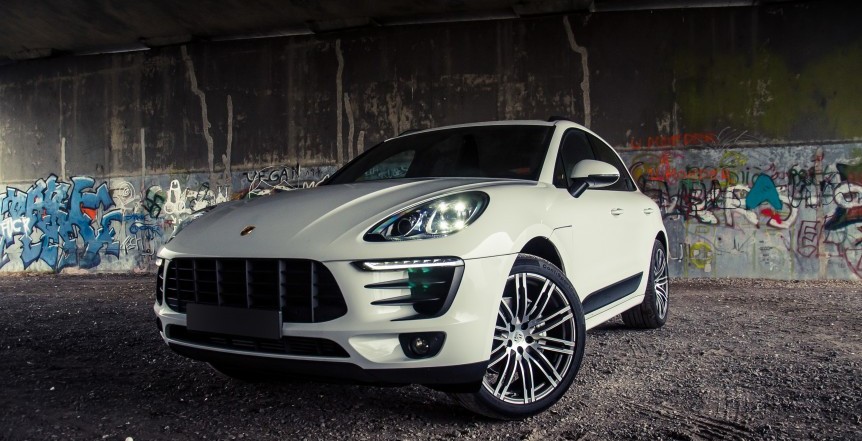 The Porsche Macan (S, GTS, Turbo) Accessport is now available from COBB Tuning!  Increase power output by over 40% with a simple flash tune!  No need to remove the vehicle's ECU, simply connect the Accessport to the car's OBDII port to perform the flash!
Support is available for the following models.
2014-2017 Porsche Macan S
2014-2017 Porsche Macan Turbo
2017 Porsche Macan GTS
All supported vehicles receive Stage 1 OTS maps that are intended for an otherwise stock configuration.  Maps are available for 91 octane, 93 octane, and 100 octane fuel.  The Macan S also has an OEM+ calibration available which brings its power output level to the factory Macan GTS calibration.  Additional information regarding OTS Maps can be found on the Map Notes page. Custom tuning support will not be immediately available however we plan to make available in the future.  The power gains for these vehicles are significant, see dyno graphs below for power gains on each trim.
Macan Turbo Power Gains
Stage 1 91 Peak Gains : +13.33% HP, +26.18% TQ
Stage 1 91 Max Gains : +35.24% HP, +34.31% TQ
Stage 1 93 Peak Gains : +17.50% HP, +32.78% TQ
Stage 1 93 Max Gains : +42.18% HP, +42.67% TQ
Stage 1 100 Peak Gains : +20.83% HP, +36.79% TQ
Stage 1 100 Max Gains : +43.89% HP, +44.27% TQ
Macan GTS Power Gains
Stage 1 91 Peak Gains : +5.25% HP, +15.74% TQ
Stage 1 91 Max Gains : +34.72% HP, +34.81% TQ
Stage 1 93 Peak Gains : +9.26% HP, +19.04% TQ
Stage 1 93 Max Gains : +36.31% HP, +36.59% TQ
Stage 1 100 Peak Gains : +9.26% HP, +23.86% TQ
Stage 1 100 Max Gains : +41.77% HP, +42.07% TQ
Macan S Power Gains
Stage 1 91 Peak Gains : +9.43% HP, +21.24% TQ
Stage 1 91 Max Gains : +37.30% HP, +37.29% TQ
Stage 1 93 Peak Gains : +12.48% HP, +22.38% TQ
Stage 1 93 Max Gains : +40.94% HP, +40.94% TQ
Stage 1 100 Peak Gains : +14.56% HP, +26.28% TQ
Stage 1 100 Max Gains : +41.73% HP, +41.72% TQ