You're Gonna Love Our Knobs
Over the years, the COBB Knob has been the status quo in thousands of COBB supported cars worldwide.  Its light weight and heat resistant delrin material are motorsport inspired and ensure confident, quick gear shifts without fearing a seared palm after sitting out in the blazing summer sun.  With its success we also recognize that in the realm of shift knobs, lightweight isn't for everyone.  Many gear rowers prefer a bit of heft to their knob to assist with leverage in gear changes.  At the same rate, some may prefer a knob with a taller grip.  We are happy to announce that we have expanded our Subaru 6-Speed Shift Knob selection to include options for those of both preferences!
---

Introducing all new weighted shift knobs for Subaru 6-Speed transmissions.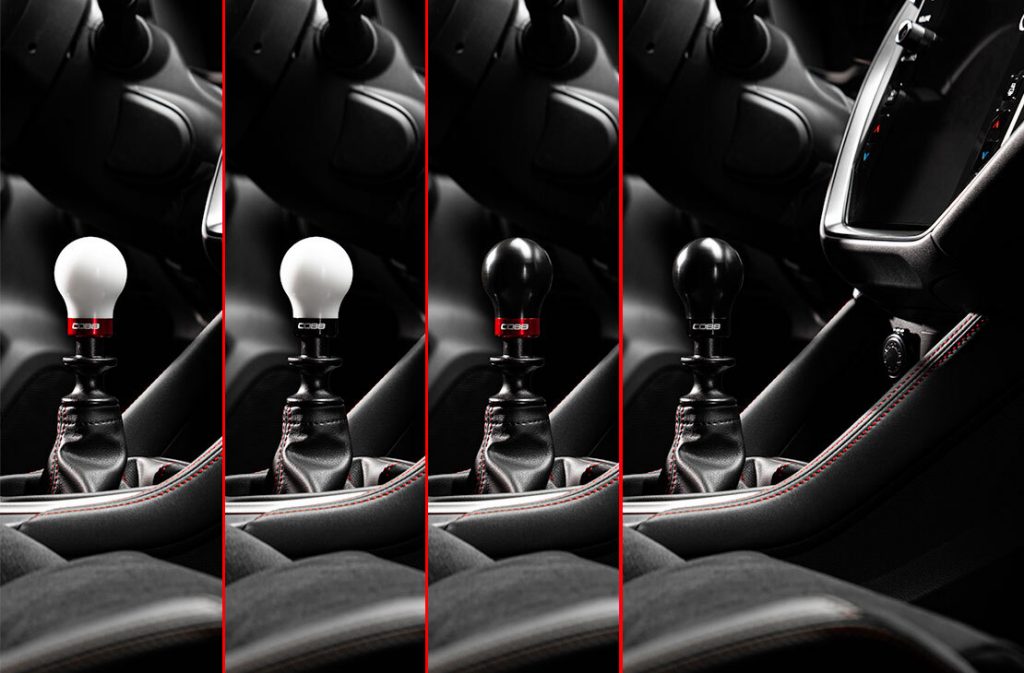 As we mentioned before, the OG COBB Knob design has been a favorite for the better part of two decades.  With that in mind, we wanted to keep that quintessential round shape while providing a heftier feel.  The new Weighted COBB Knob is offered in either black or white delrin and features a new removable lower collar in both Race Red and Stealth Black (both are included).  The stainless steel insert more than doubles the weight of the knob, with it now coming  in at 240 grams.
---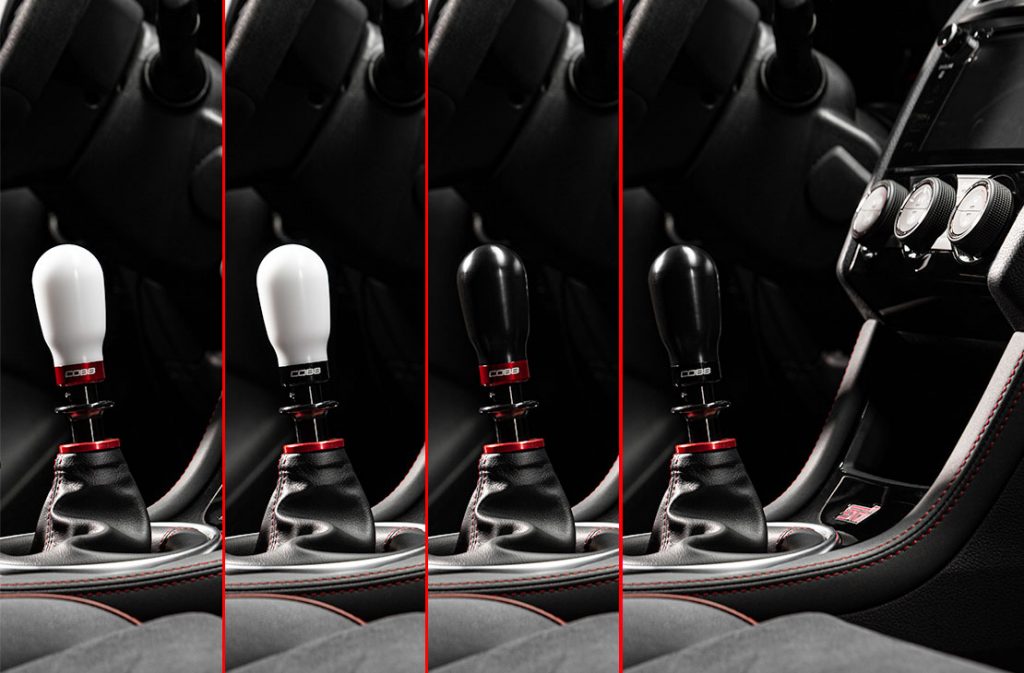 Our ALL NEW Tall Weighted COBB Knob is designed to keep those extended shifting sessions exhilarating. The billet stainless steel base/insert provides a weight similar to Subaru OEM knobs and is internally threaded to provide a tight fit onto the shifter so it won't come loose in the most frenzied of gear changes. The tall upper section is made from medical grade delrin and ensures comfortable gear changes in the most extreme climates. Both Race Red and Stealth Black lower collars are included. This knob weighs in at 325g.
---
These all new weighted shift knobs are also available as part of our popular Drivetrain Packages.  Take the guesswork out of improving shift feel and performance with a curated package of specific upgrades that enhance your gear rowing experience.