BOV or BPV? Can I use this Intake? MAF Sensor?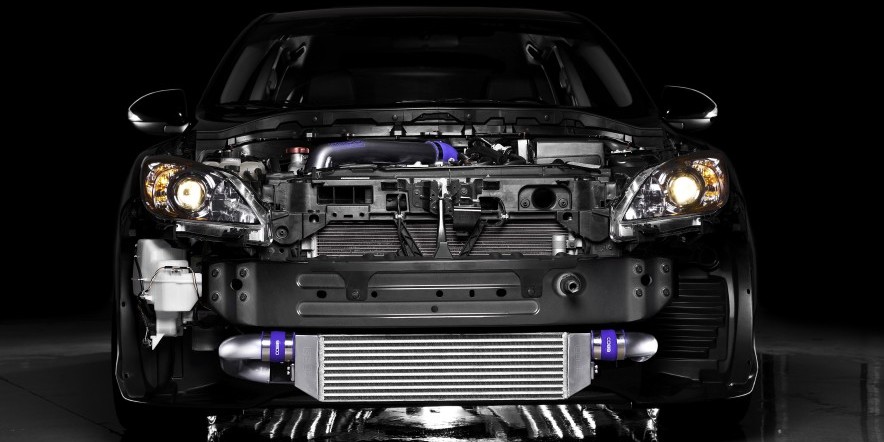 At COBB, we pride ourselves on the customer service we provide.  A major part of that service extends into technical support where we answer hundreds of calls and respond to even more emails each week.  These discussions involve a wide range of issues and topics but there are a few that we frequently encounter.  One of the more common conversations regards how a MAF sensor operates.  This usually comes up through enthusiasts wanting more information about running a Blow Off Valve (BOV) or changing the car's Bypass valve (BPV) to vent to the atmosphere (instead of re-circulating back into the intake).  Other related questions generally involve intake compatibility with a certain map file.  With a straightforward explanation of how the Mass Air Flow (MAF) sensor operates, we'll see why neither running a BOV or using an intake the MAF isn't specifically calibrated for is optimal.
A MAF sensor's job is to provide the ECU with a reading of how much air is going into the engine.  This works through some basic parts and principles.  Let's first think back to high school physics and Ohm's Law.  It states that I=V/R where I is current, V is voltage, and R is resistance.  The MAF heats an element in the intake stream to a specific temperature and works to hold it constant.  As air flows around this element, it cools.  The more airflow, the more cooling.  Based on the amount it cools, the resistance in the element drops.  As that happens, the current increases and is translated into a voltage change.  The car's ECU uses Ohm's Law to interpret this voltage change and calculates the incoming air.  It then determines how much fuel to inject based on this incoming airflow.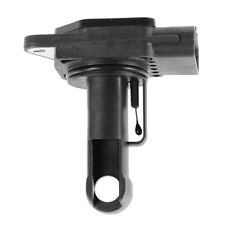 This is a sensitive setup that is specifically calibrated for the stock intake from the factory.  It's so sensitive, even filters not shielded from the cooling fan can cause erratic readings.  Any differences in the filter element, changes in tubing bends, or different diameter piping can change how air passes over the MAF sensor.  This can cause an unintended voltage reading to the ECU resulting in an improper amount of fuel being injected.  If any of these changes are present, the MAF sensor must be properly re-calibrated to "see" those changes. If you run an intake for which the mapping is not properly designed, the car could potentially run dangerously lean(or rich) and stumble throughout the rev range.
Running a BOV or vented BPV can also result in a bad time on a MAF based car.  This is because the air escaping has already been measured by the MAF sensor.  The ECU determines a specific amount of fuel to inject based on the expectation of this air being present.  If this air is vented, the car will run rich.  This will happen every time air escapes through the BOV.  Running rich can result in fouled spark plugs, surging idle, backfires, premature cylinder wall wear, and other issues in the long run.
Many platforms supported by COBB use a MAF based tuning strategy in stock form.  These include all Subarus,  Mazadaspeeds, and GT-Rs.  Other platforms use a Speed Density based strategy which utilize a MAP(Manifold Absolute Pressure) sensor.  It is possible to change you MAF based vehicle to Speed Density which would allow proper use of a BOV or different intake.  However, it would require sensor changes and custom tuning.  More on that next time!