2019 Subaru WRX STI S209 Tuning Support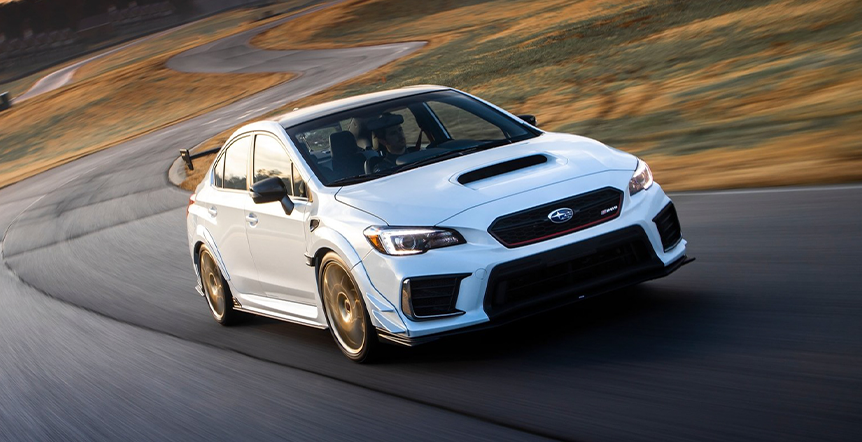 Nearly seventeen years ago, Subaru brought the first STI trimmed Impreza WRX to American shores and for the entirety of it's existence in the US, the STI has been powered by a derivative of the EJ257 power plant.  In 2019 Subaru announced it would be bringing an S line car stateside, something you could previously only find in Japan.  The 2019 WRX STI S209 landed as the most powerful STI to date thanks to a new intake, turbocharger, and fuel system components.  Rated at 341hp / 330tq, the EJ257 found under the hood of the S209 is likely wearing its sendoff trim.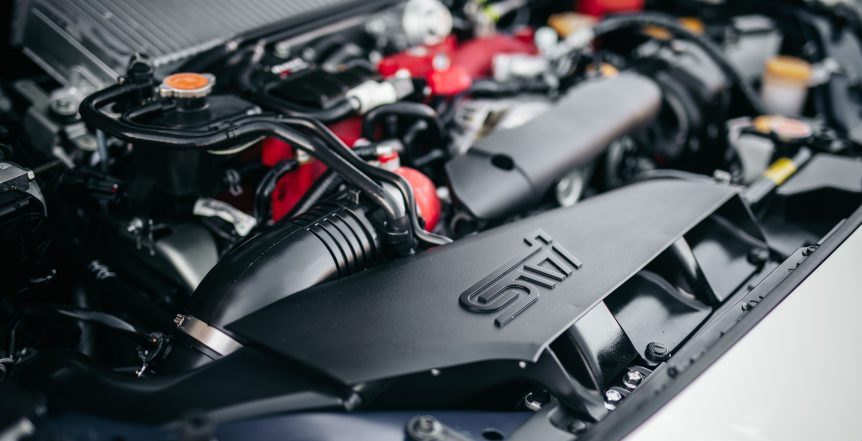 Luckily, we have plenty of experience with Subaru's staple STI power plant, and were ecstatic to get our hands on one when they arrived late last year.  Unfortunately, local allocations were spoken for so we weren't able to add an S209 to our own fleet. We happen work with a vast network of Protuners who are Subaru enthusiasts themselves.  Enter Dave Klocek and Six Star Service and Performance Fabrication. Dave let us know he was taking delivery of a car up in Pennsylvania and the folks at Six Star were gracious enough to allow the use of their dyno for 2 days while the rest of the world celebrated the end of 2019 and rang in the new year.
We are excited to announce that the COBB Accessport and Accesstuner Pro HL software now fully support the 2019 WRX STI S209.
| | |
| --- | --- |
| | The Accessport is the world's best selling, most flexible, and easiest to use ECU upgrade solution for your Subaru. Unlock power hidden within the vehicle by replacing conservative factory settings with more aggressive calibrations. Follow our staged upgrade path with pre-loaded Off The Shelf (OTS) maps or use custom mapping for any modification level. It's the last engine management solution you'll ever need. |
---
Off The Shelf Maps
The COBB OTS Map availability for the S209 is a bit different than our typical WRX or STI assortment. With a limited number of cars available to be used for testing, and based on our findings, the only performance map offered at this time is a Stage 1 OTS map for 93 octane fuel. During investigation and development of this map, our calibration team noted that even utilizing the factory calibration with 93 octane fuel, the S209 exhibited an inconsistent and undesirable amount of knock. As you can see in the graph below, power sometimes suffered significantly on the factory calibration, so we were forced to end pulls early, prior to hitting the factory rev limiter. We were able to mitigate most of the undesirable activity in the Stage 1 93 map file and carry power out much more consistently up top, but did not attempt to achieve similar results using 91 octane fuel.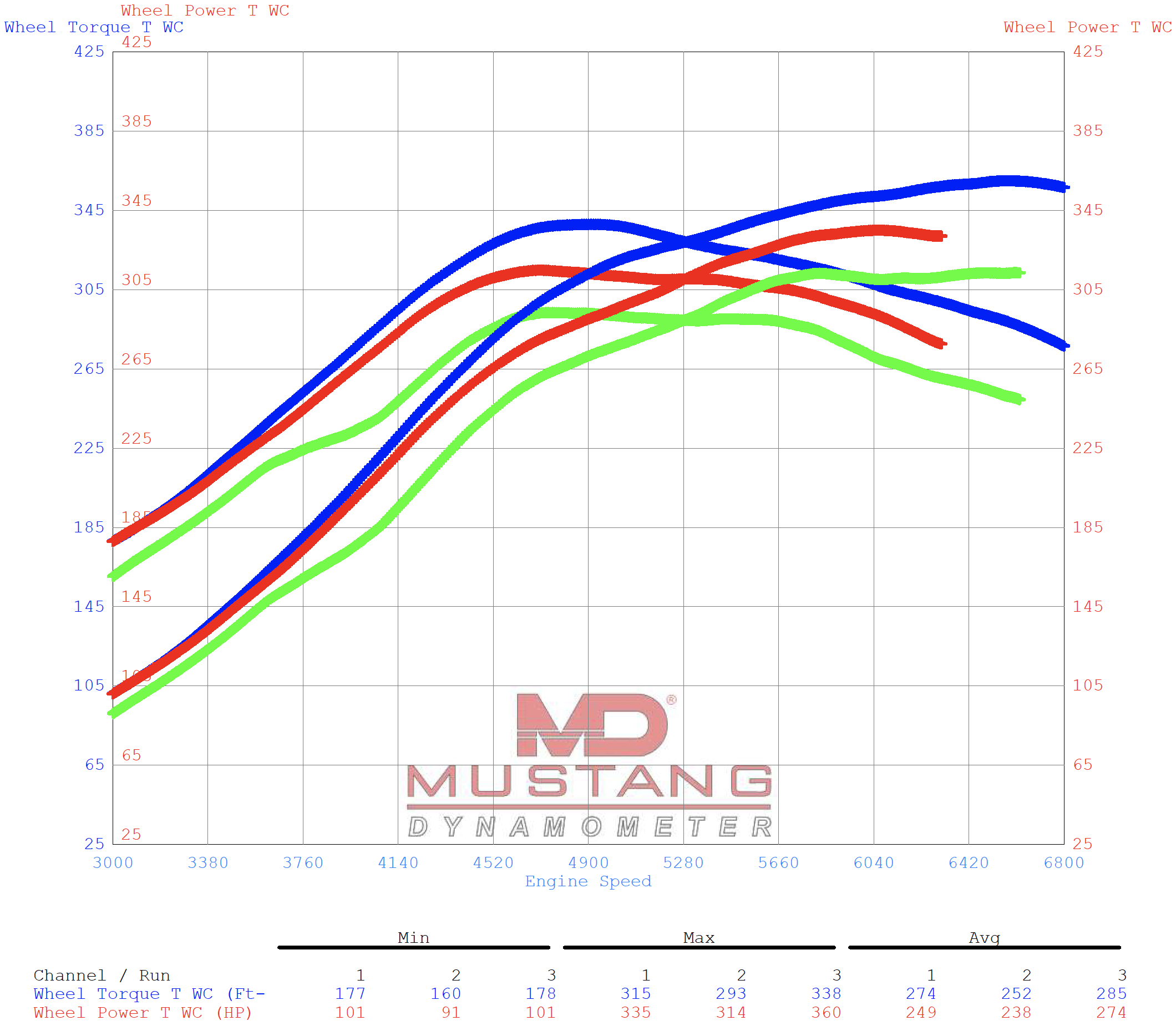 The Red (Run 1) and Green (Run 2) pulls represent power utilizing the factory calibration on two separate days.  The temperature difference was about 40 degrees Fahrenheit (40F vs 80F) between the two days and that difference made a significant impact in overall power.  Power gains as tested were 7-15% for both horsepower and torque.
Non-Performance Map Files
Two additional map files accompany the Stage1 93 performance file for the S209.
Stage 0
Vehicle Anti-Theft Mode
The Stage 0 map file carries the factory calibration data over for users who may want to retain factory performance level while utilizing other Accessport functionality, such as monitoring live gauges or data logging.  The Vehicle Anti-Theft Mode map file will prevent the engine from being started, thus creating a level of theft deterrence.
---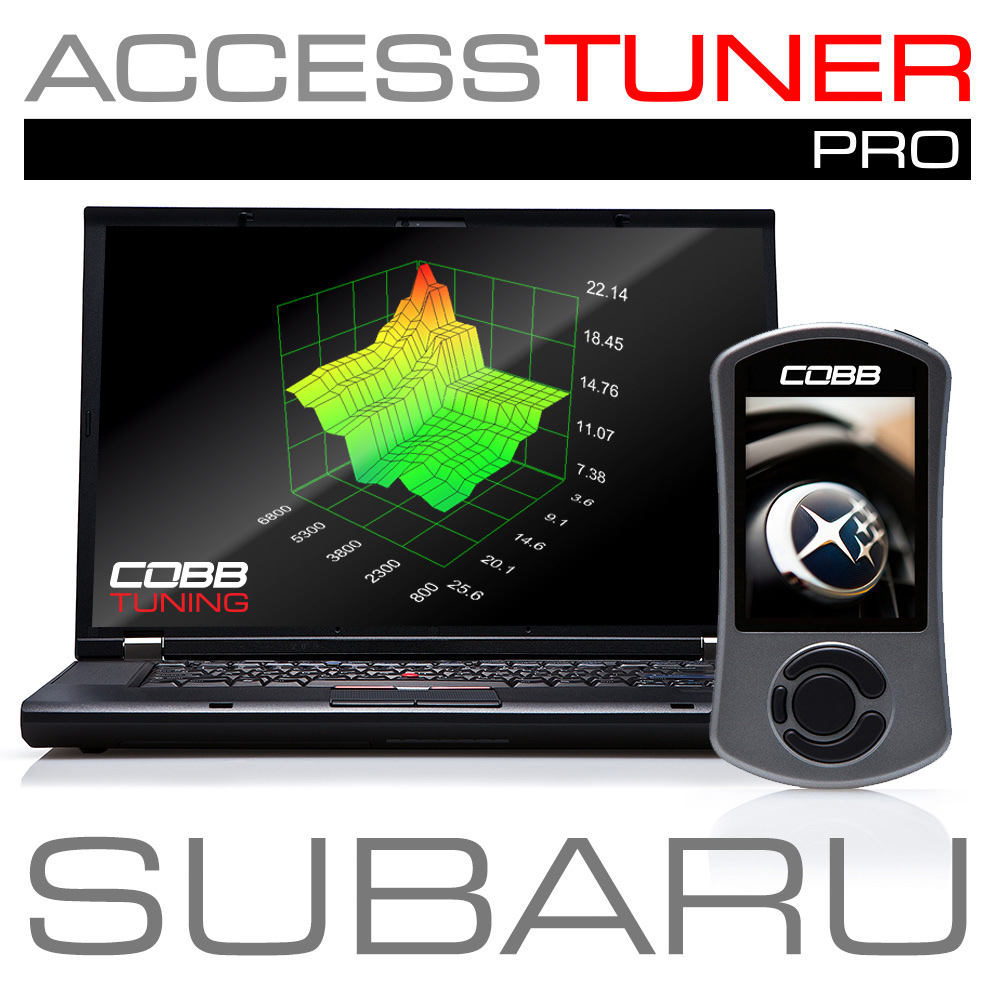 For those who are looking to take their S209 beyond the Stage 1 power level, Subaru Accesstuner Pro HL now supports this vehicle as well.  Contact your preferred Subaru Protuner to have your car dialed in.  You can find a list of Subaru Protuners here : https://www.cobbtuning.com/dealers
---
For a complete list of modifications available for your STI, visit the 2019 WRX STI S209 Vehicle Page or click on any of the products below for more information.  Wondering which Subaru models we support? Check out our entire selection of Subaru aftermarket parts.